Wales [Уельс] – the third largest of the constituent countries of the United Kingdom of Great Britain and Northern Ireland, occupying an area in the west of the island of Great Britain and several offshore islands.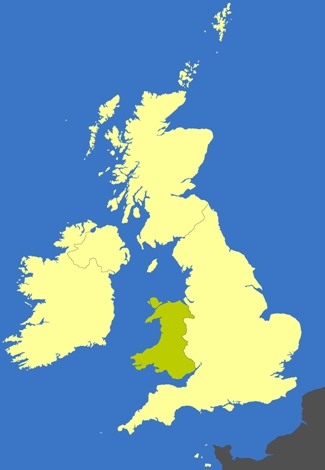 Scotland
England
Wales
Northern
Ireland
Republic of
Ireland
The capital of Wales is Cardiff.
The National Assembly for Wales, established in 1999, passes legislation in certain matters relating to Wales, all other matters being decided by the United Kingdom Parliament.
The legal system applicable in Wales is English law.